Board of Education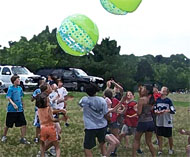 In Frederick County, we need a School Board that will put our children first!



We need a school management team that is held accountable. The Board of Ed can not make good decisions when provided bad data. Parents need a voice in our schools. Whether sounding the alarm on bad curriculum, or vocally supporting efforts that are succeeding, parents see first-hand how our students are faring. We are partners in our schools, and need to be heard.

Our current Board has made good progress on many issues. I would like to help continue those efforts and expand on them. If you want our schools to be the best they can be, I am your candidate! Vote for me so that I can represent your interests!